hua xi zi 滑惜子
image_exchange (2023-on-going)
HTML, python script; QR code; acrylic circle;
collaborated and developped with my friend Zhou Qi.

The image_exchange project started as a project hoping to interact with the visitors to my solo show

捕/Capture

at

The Pond Gallery

, engaging with those who wish to leave a trace and exchange with others who are also willing to do so.

The idea of this project was inspired by my previous work experiences working at a tech start-up researching in the new realm of "web3" and the distributed web. I got more open with and interested in the idea of connecting by exchanging. What if proof of the image existence can help us connect?



This QR code can be scanned and will direct us to a website.

(The adhesive QR code is sticked to an acrylic circle in the middle of the space of my solo exhibition at the Pond Gallery. Audience who have just arrived at the space and just leaving the space will have the chance to interact with the QR code/website.)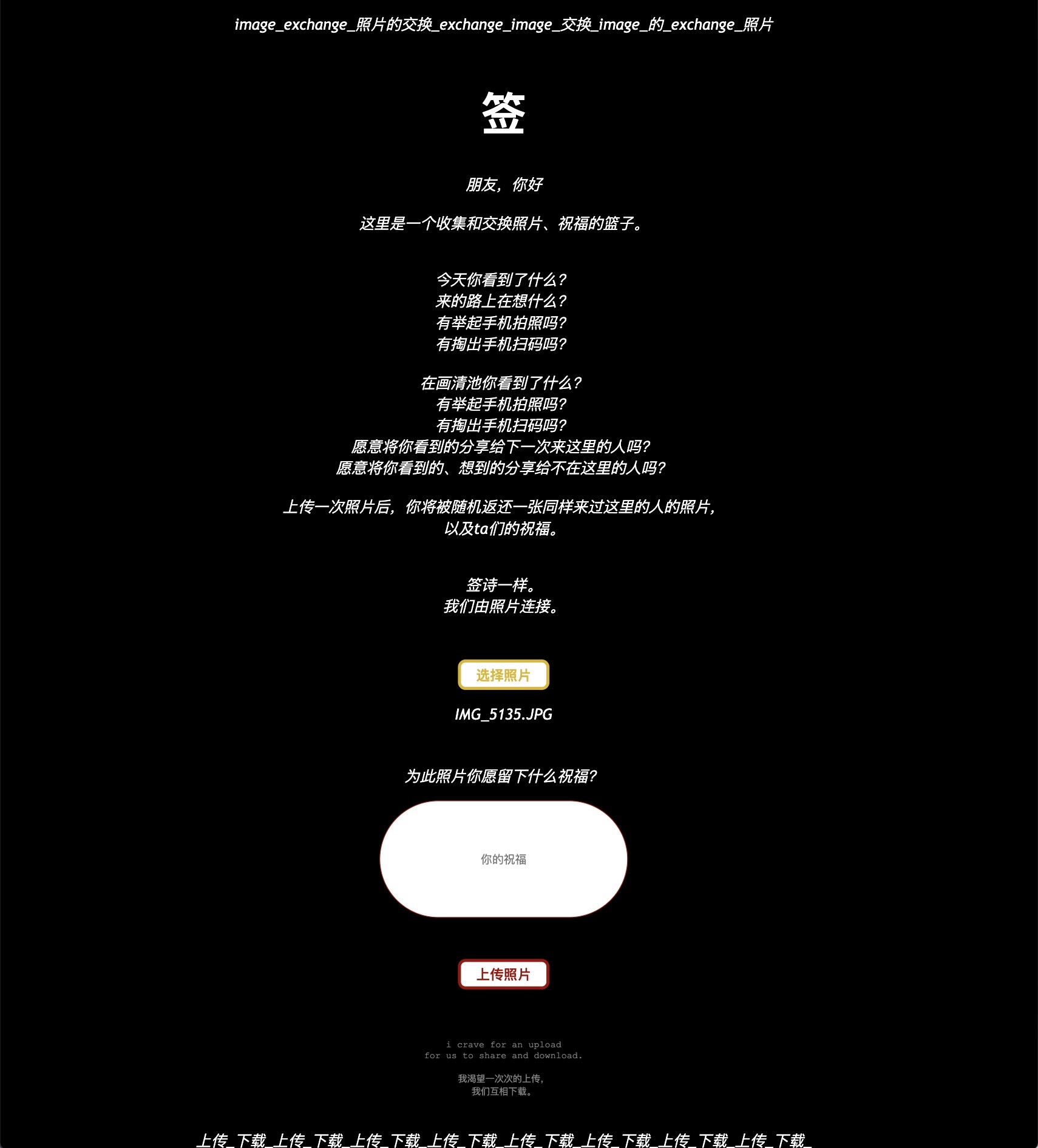 Following the text on the website, we can choose to upload an image or take an image with our phone cameras. We are also told to leave a message along with the image. As we successfully upload the image, the browser will redirect to a page of a "fortune poetry": a new image is now randomly sent to us along with the message left with that image, which has been uploaded by someone else who came across this website or QR code before.

This is a basket of images, encounters and existences. It is a basket for image change, just like gifts and fortune poetry.

The website scanned from the QR code: inviting you to upload an image and leave a note.

***
We've received 99 images and notes in total.
Sample notes left by visitors: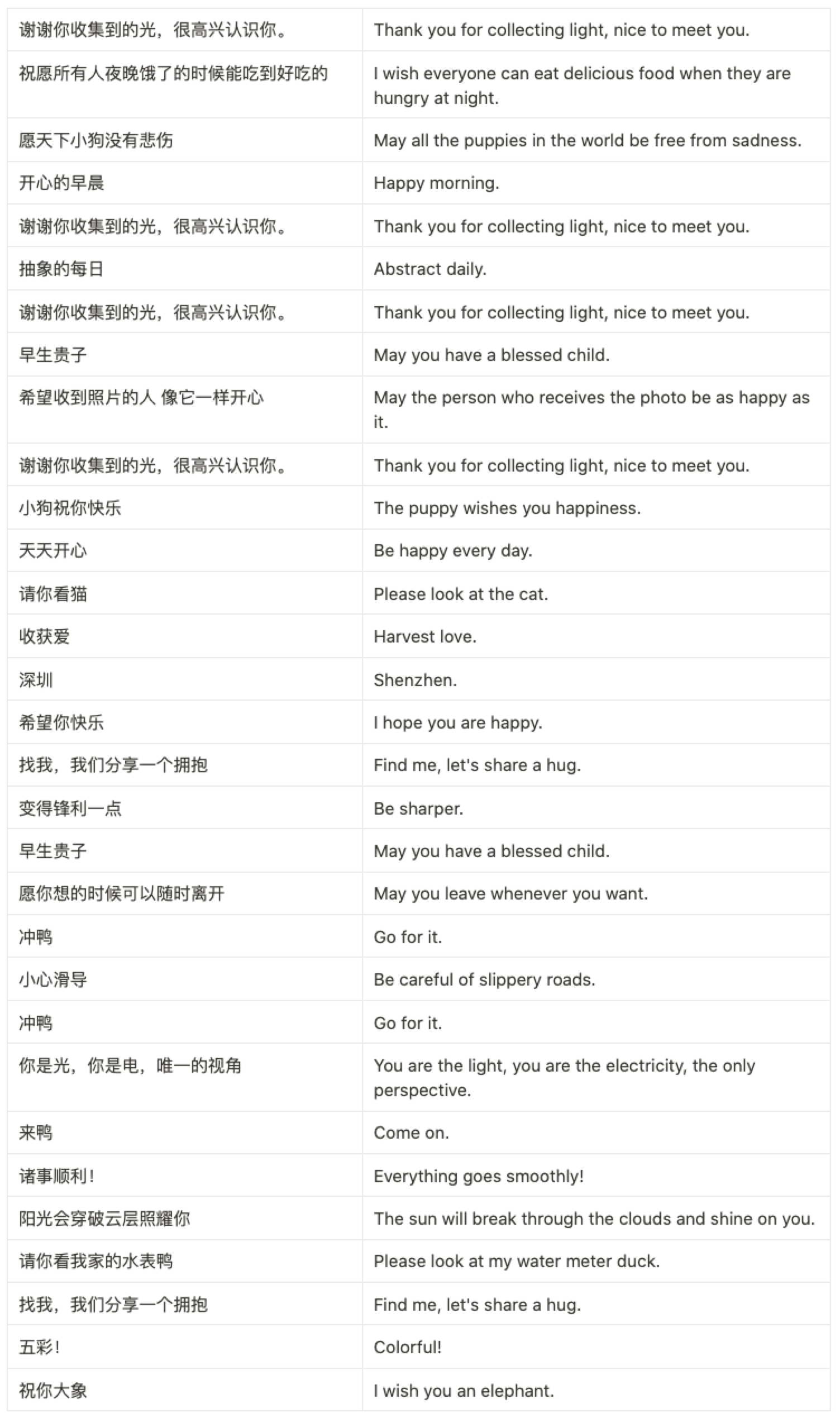 Sample images left by visitors: